SOURCE is the multilateral platform for sustainable infrastructure led and funded by Multilateral Development Banks (MDBs) supporting:
the development of well-prepared projects to bridge the infrastructure gap
governments digitalization agenda
SOURCE provides a comprehensive map of all aspects to consider for the preparation of sustainable infrastructure, for both traditional procurement and Public Private Partnerships (PPPs), covering governance, technical, economic, legal, financial, environmental and social issues. It uses sector-specific templates covering all the stages of the project cycle, spanning from project definition to operation and maintenance as well as allowing the definition of specific targets to fulfil the SDGs and Paris Agreement. For more information, a video walkthrough is available here.
While SOURCE is the multilateral platform regularly updated with the latest international best practices, it can be likewise adapted to local regulatory contexts and connected to existing country-specific IT systems via the integration process. SOURCE is freely accessible for emerging countries with the objective to strengthen the capacity of project developers by providing: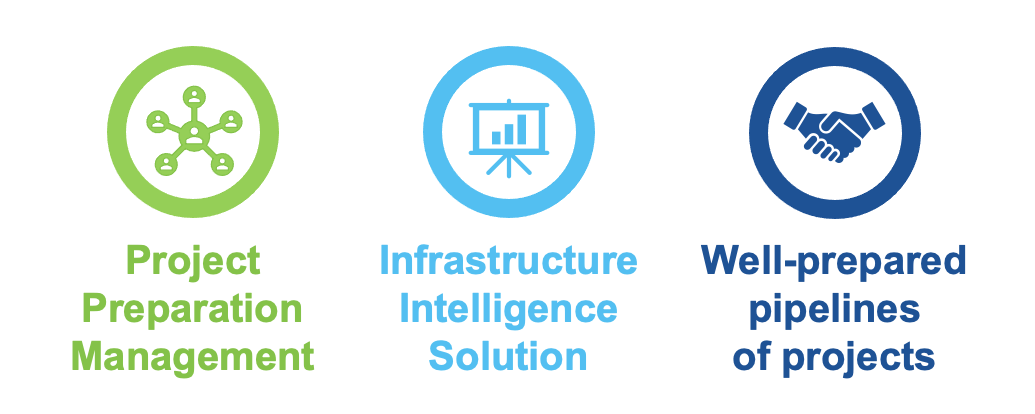 Project team management in a secured collaborative environment
Customisable project timeline and task management system
Document management system
Portfolio and Project monitoring dashboards
Knowledge management system
SOURCE standardised project preparation templates have been developed in close collaboration with the private sector (Supporting Partners) and in line with the following international standards:
G20 Five Case Model;
Inter-American Development Bank's Sustainable Infrastructure Criteria;
GIF Project Readiness Assessment (PRA);
World Bank PPPI Database and benchmarking reports;
Knowledge products from OECD PPP Principles;
Definition from IFC Performance Standards on ESG aspects;
Equator Principles;
Also integrating internationally recognised knowledge products :
PFRAM tool 

joint IWF-World Bank tool

GIH PPP risk allocation matrix;
World Bank's Guidance on PPP Contractual Provisions;
UNEP FI Positive Finance.
SOURCE's Project Cycle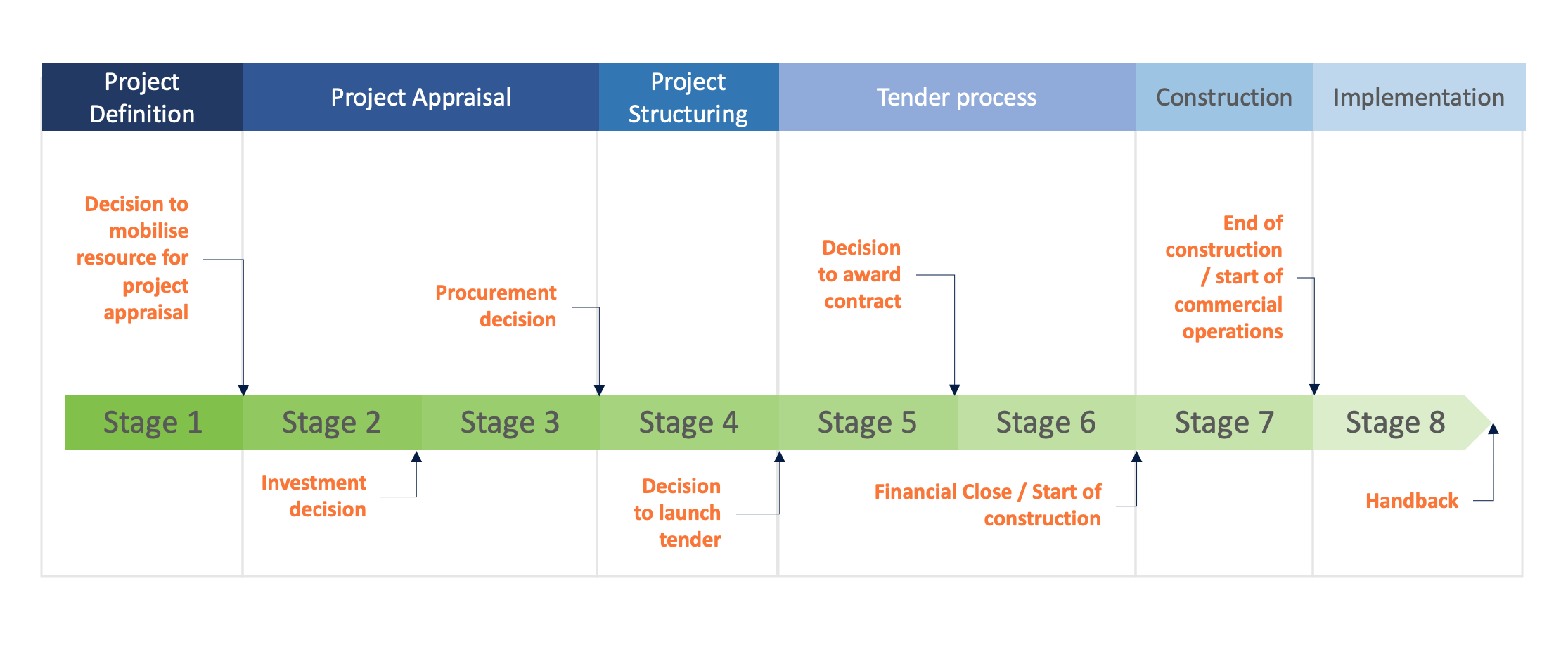 Integration Enquiry
If you are a government/ public agency representative and wish to integrate SOURCE in your country, please contact us:
SOURCE covers the full range of infrastructure sectors:

"SOURCE is an important element of the ongoing work in support of the G20 Roadmap for Infrastructure as an Asset Class and the QII Principles. G20 Finance Ministers and Central Bank Governors last year unanimously recognized itunder the InfraTech Agenda."
"The National Secretariat of PPPs (SNAPP) has made the decision to develop its institutional framework in parallel to its digitalization. The SIF team has helped us understand some of the best practices used in the world and how we can seamlessly integrate these through the digital platform."
"SOURCE becomes in the long run a way to set best standards across developing countries, as financeable projects available on SOURCE are the best way to convince additional countries to align themselves with data transparency and project management. SOURCE is not only making Infrastructure private debt investment immediately achievable, it also becomes an efficient long-term partner in our quest for welcoming additional developing countries in our investment scope."