Supporting Partners and SOURCE Project Preparation Template Reviewers
SOURCE benefits from the instrumental inputs from a large range of infrastructure specialists and international organisations, including: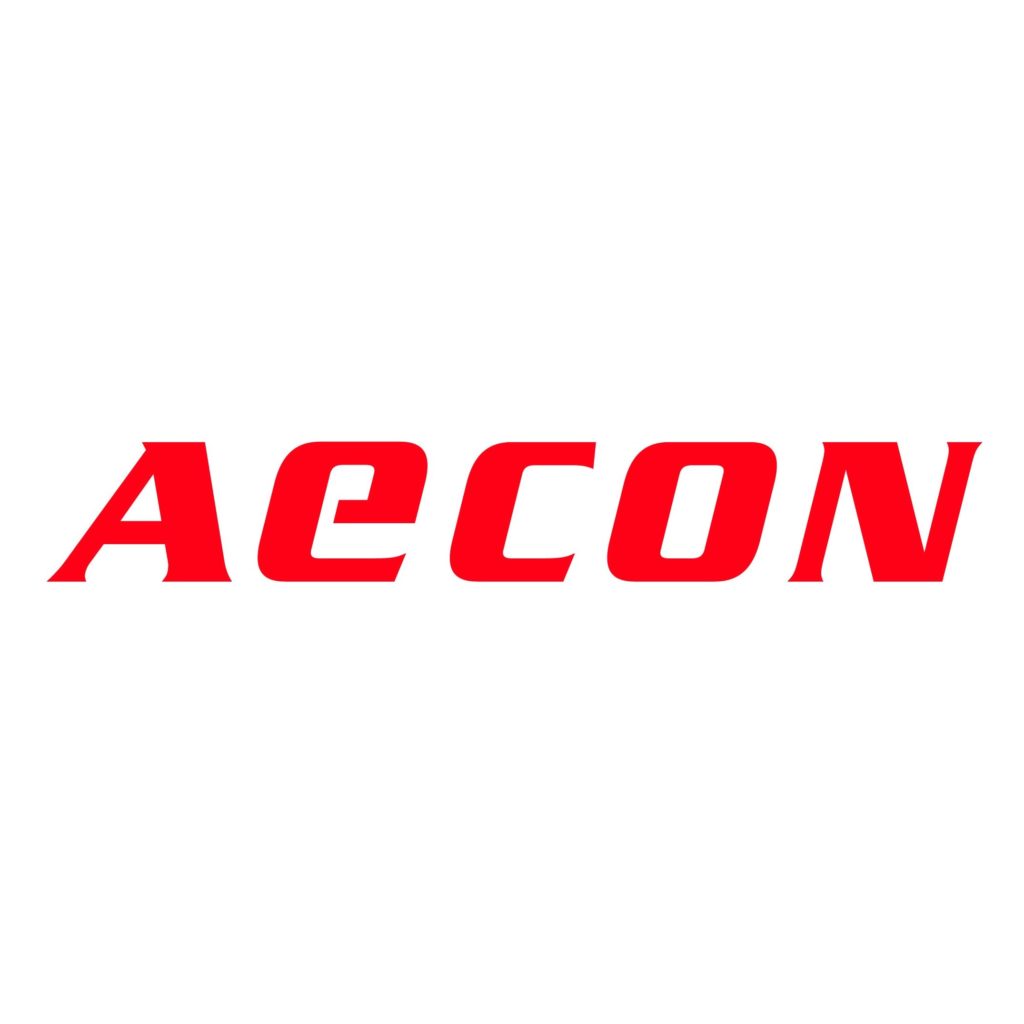 Aecon Group Inc. is a Canadian leader in construction and infrastructure development providing integrated turnkey services to private and public-sector clients. Aecon is an industry leader in some of Canada's strongest growth sectors – transportation, resources, power, as well as social, manufacturing and urban infrastructure. With over a century of experience and an ability to offer diverse, comprehensive infrastructure services, Aecon has earned the position of preferred contractor to numerous public entities and Public-Private Partnerships across the country.

Autodesk, Inc., is a leader in 3D design, engineering and entertainment software. Since its introduction of AutoCAD software in 1982, Autodesk continues to develop the broadest portfolio of 3D software for global markets. Customers across the manufacturing, architecture, building, construction, and media and entertainment industries—including the last 19 Academy Award winners for Best Visual Effects—use Autodesk software to design, visualize, and simulate their ideas before they're ever built or created. From blockbuster visual effects and buildings that create their own energy, to electric cars and the batteries that power them, the work of their 3D software customers is everywhere you look.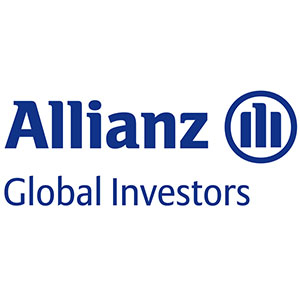 Allianz Global Investors is one of the world's leading active investment managers, who works for many clients around the world – from pension funds, large and small, to blue-chip multinationals, from charitable foundations to families, individuals and their advisers. Allianz Global Investors have created a business that enables to meet the demands of their clients on a local basis and that empowers their investment managers to focus on achieving strong and consistent investment results.

APMG accredits organizations to deliver training courses and consultancy services for a broad range of professional certification schemes. APMG is the accreditor of training organizations and the certification body for the APMG PPP Certification Program (CP3P), an innovation of the Asian Development Bank (ADB), the European Bank for Reconstruction and Development (EBRD), the Inter-American Development Bank (IDB), the Islamic Development Bank (IsDB), the World Bank Group (WBG) and part funded by the Public-Private Infrastructure Advisory Facility (PPIAF) with a shared vision of enhancing PPP performance globally.

Atkins is one of the world's most respected design, engineering and project management consultancies. Atkins offers full-service capabilities on site engineering activities and, as a result, projects are managed effectively and efficiently. Their services include land, environmental, and right-of-way surveys; master drainage planning and design; master utilities planning and design; detailed site plans; regulatory approvals and permits; mitigation plans; vehicular, bicycle, and pedestrian pavement design; cost estimating; scheduling; and construction phase services.

The mandate of AUDA-NEPAD is to coordinate and execute priority regional and continental projects to promote regional integration towards the accelerated realisation of Agenda 2063. Also to strengthen capacity of African Union Member States and regional bodies, advance knowledge-based advisory support, undertake the full range of resource mobilisation and serve as the continent's technical interface with all Africa's development stakeholders and development partners.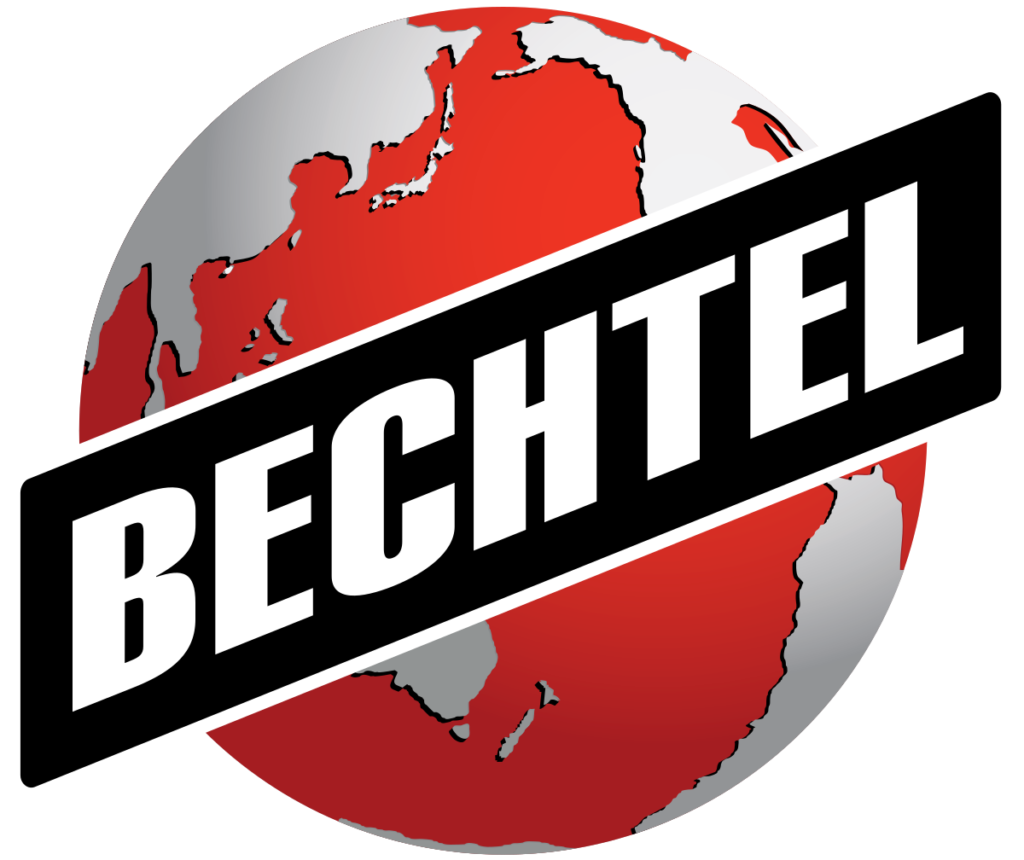 Bechtel is one of the most respected global engineering, construction, and project management companies. It operates through four global businesses: Infrastructure; Nuclear, Security & Environmental; Oil, Gas & Chemicals; and Mining & Metals. The Bechtel company and culture are built on more than a century of leadership and a relentless adherence to their values, the core of which are safety, quality, ethics, and integrity.
Bouygues Construction is a global player in construction, with operations in more than 80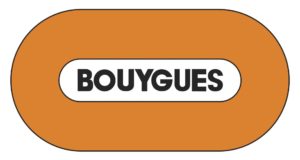 countries. It designs, builds and operates projects in the sectors of building, infrastructure and industry. As a responsible and committed leader in sustainable construction, Bouygues Construction sees innovation as its primary source of added value: this "shared innovation" benefits its customers at the same time as improving its productivity and the working conditions of its employees.

The Brazilian Development Bank (BNDES) is the main financing agent for development in Brazil. Since its foundation, in 1952, the BNDES has played a fundamental role in stimulating the expansion of industry and infrastructure in the country. The BNDES has two integral subsidiaries: FINAME and BNDESPAR. Together, the three companies comprise the BNDES System. BNDES's support for solutions to infrastructure problems is of major importance, as this is fundamental to improving the well-being of the Brazilian population. Consequently, it is possible that all citizens gain access to basic services, such as electricity, communications, urban public transport and sanitation. At the same time, the expansion of infrastructure fosters a drop-in cost, an increase in productivity, improvement in the quality of goods and services within the production structure, and consolidation of regional integration.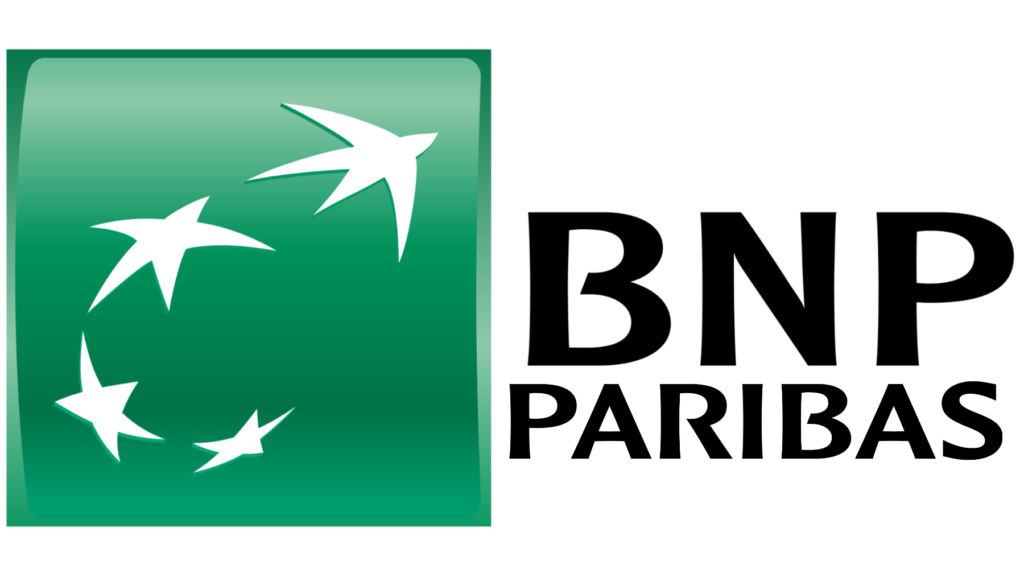 BNP Paribas is a leading bank in Europe with an international reach. It has a presence in 74 countries with nearly 32 million individual customers and 850,000 professionals, entrepreneurs, small and medium-sized enterprises and large corporate clients in its retail-banking networks. The Group helps all its clients (individuals, community associations, entrepreneurs, SMEs, corporates and institutional clients) to realise their projects through solutions spanning financing, investment, savings and protection.

As the world's leading manufacturer of both planes and trains, Bombardier has built an extensive and diverse portfolio of winning mobility solutions. With 60 production and engineering sites in 28 countries, Bombardier Transportation is a global leader in the rail industry. Bombardier's 37,000 employees continue a proud tradition of delivering ingenious rail transportation solutions including rail vehicles, propulsion and controls, bogies, Operation & Maintenance services, transportation systems and rail control solutions.

Caisse de dépôt et placement du Québec (CDPQ) manages funds for all Quebecers who contribute to major public and parapublic pension and insurance plans. CDPQ is a world leader in infrastructure investments, with over 15 years of experience. CDPQ makes direct investments in companies involved in various types of infrastructure in the developed markets as well as in targeted growth markets. Through their subsidiary CDPQ Infra, they also act as a developer in certain infrastructure projects by providing integrated management of the planning, financing, construction and operating phases.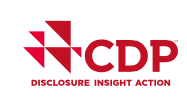 CDP's Matchmaker works with cities to highlight their proposed climate mitigation, adaption and resiliency projects to the financial sector through a specialized project dashboard derived from the CDP Cities disclosure platform. Through Matchmaker, CDP works with cities to highlight projects in flood control, waste management, sustainable transportation, renewable energy, water management and energy efficiency.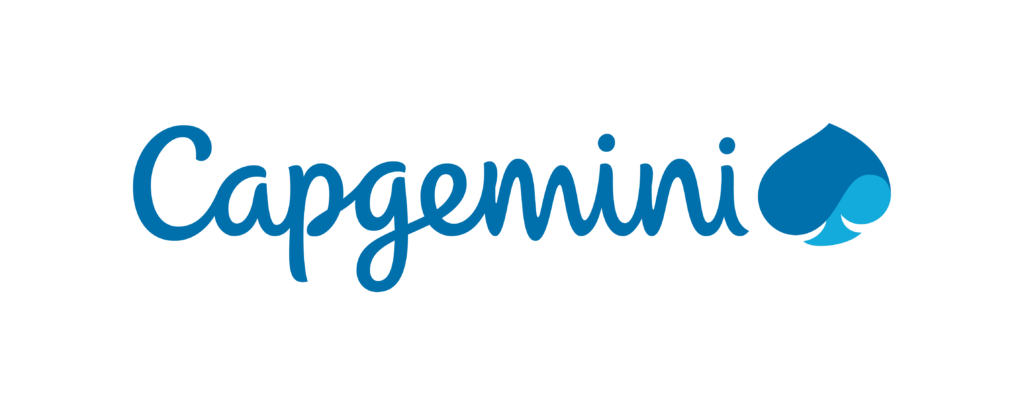 Capgemini is a global leader in consulting, technology and outsourcing services. It has developed its own way of working, the Collaborative Business ExperienceTM, and draws on Rightshore ®, its worldwide delivery model. They offer an array of integrated services that combine top-of-the-range technology with deep sector expertise. The Group has a presence in six sectors: Consumer Products, Retail & Distribution, Energy, Utilities & Chemicals, Financial Services, Public Sector, Manufacturing, Automotive and Life Sciences, Telecommunications and Media & Entertainment.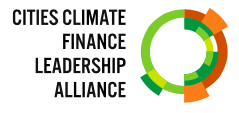 The Cities Climate Finance Leadership Alliance is a coalition of leaders committed to deploying finance for city level climate action at scale by 2030. SIF is part of the Steering Committee and member of the Project Preparation Action Group, launched in July 2016. It supports the Alliance's members in identifying, coordinating and accelerating existing Preparation Facilities (PPFs) for low-carbon and climate-resilient urban infrastructure projects. It focuses on enabling implementation, supporting local metropolitan and regional governments and their partners to build capacity and to scale up planning, project preparation and financing of their projects.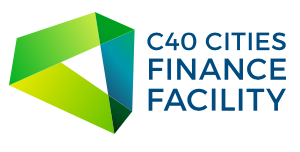 C40 Cities Finance Facility (CFF) are bridging the gap between cities and finance. The CFF facilitates access to finance for climate change mitigation and resilience projects in urban areas by providing technical assistance to develop cities' sustainability priorities into bankable investment proposals. The CFF aims to deliver project preparation and capacity development, and to widely share knowledge and establish partnerships between cities and financiers.
The Confederation of International Contractors' Associations (CICA) was established in 1974. It is a

non-profit, voluntary and global association, which represents a wide variety of organisations, institutions and companies from the Construction Industry. The worldwide construction industry, involving contractors of all sizes, represents a global turnover of about USD 7 trillion and employs around 120 million people. The mission of CICA is to serve, promote and enhance the image of the construction industry across the world.
The Development Bank of Latin America (CAF) is a development bank created in 1970, owned by 
19 countries, of which 17 are from Latin America and the Caribbean, the remaining two being, Spain and Portugal – as well as 13 private banks in the region.CAF is headquartered in Caracas, Venezuela and provides sustainable development and regional integration through an efficient mobilisation of resources for a timely provision of multiple financial services, with high value added, to clients in the public and private sectors of the shareholder countries. CAF promotes the growth of the region's infrastructure networks through the generation of knowledge and investment in road, logistics and urban transport infrastructure that contributes to economic development and improvement of safety, accessibility, integration, inclusion, connectivity and competitiveness of Latin American countries.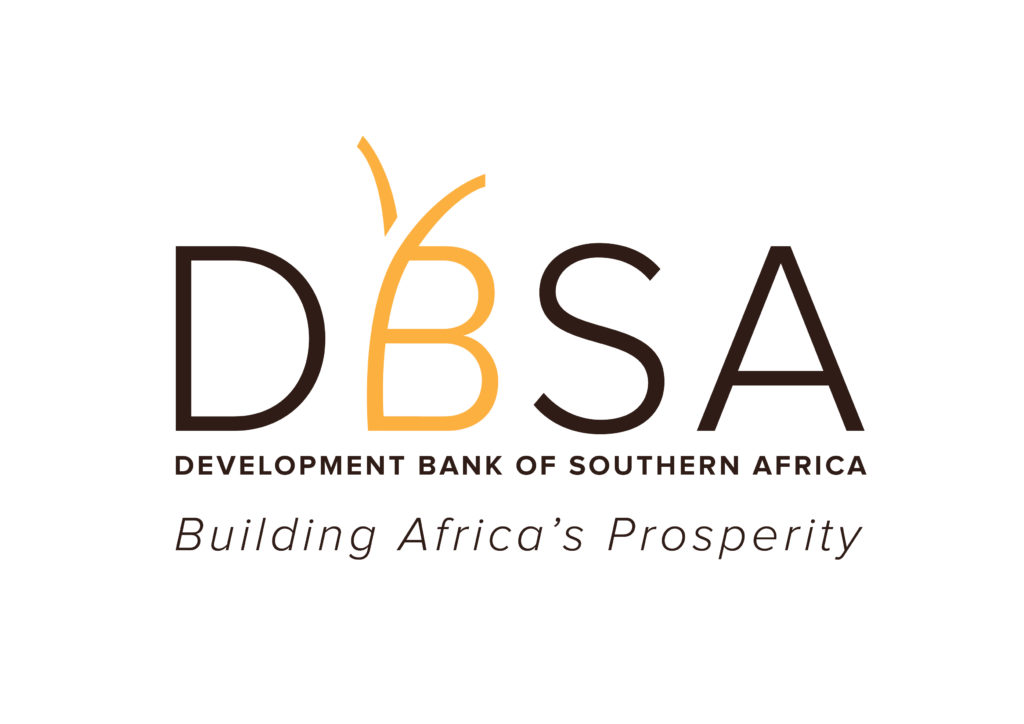 The Development Bank of South Africa (DBSA) was established in 1983 and in 1997 it was reconstituted in terms of the Development Bank of Southern Africa Act, as a development finance institution (DFI). Its primary purpose is to promote economic development and growth, human resource development and institutional capacity building by mobilising financial and other resources from the national and international private and public sectors for sustainable development projects and programmes in South Africa and the wider African continent. The DBSA seeks to play a pivotal role in delivering developmental infrastructure in the region. It supports the South African government in leveraging skills and capabilities to accelerate the implementation of infrastructure programmes in the key priority sectors of education, health and housing, as well as various municipal infrastructure programmes.
Eiffage's business activities are focused on the construction industry, real estate development, civil engineering, metallic construction, road construction, energy and concessions. Eiffage's culture of constant innovation, commitment and expertise is reflected in the quality of the 100,000 projects carried out every year, all over the world. In a constantly-changing world and facing new challenges in the field of sustainable development, Eiffage stands out as an ecologically and socially responsible partner. It innovates to build a sustainable future.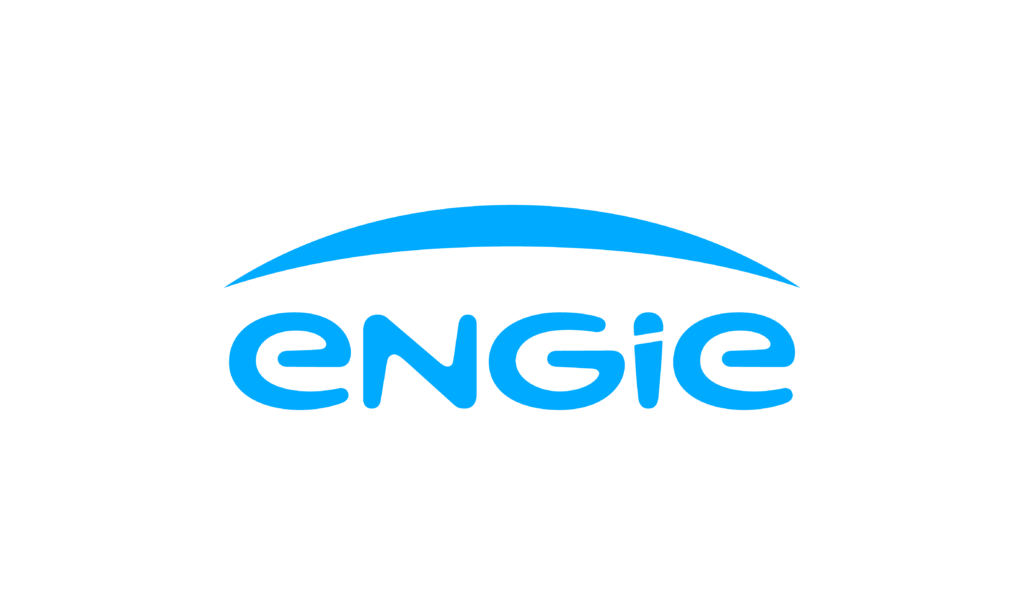 ENGIE is a global reference in low-carbon energy and services. In response to the urgency of climate change, its ambition is to become the world leader in the zero carbon transition "as a service" for customers, in particular global companies and local authorities. ENGIE relies on key activities (renewable energy, gas, services) to offer competitive turnkey solutions with 170,000 employees forming a community of Imaginative Builders committed every day to more harmonious progress.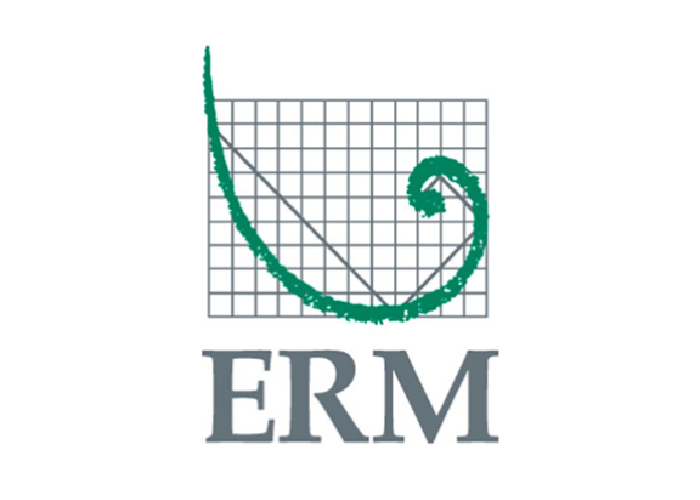 Environmental Resources Management (ERM) is a leading global provider of environmental, health, safety, risk, social consulting services and sustainability related services. They have more than 160 offices in over 40 countries and territories employing more than 4,500 people who work on projects around the world. ERM's core services are designed to meet the broad range of our clients' changing needs. The key sectors they serve include Oil & Gas, Mining, Power, and Manufacturing, Chemical and Pharmaceutical.

EUROCLIMA+ is the EU flagship cooperation programme on environmental sustainability and climate change with the Latin American region. Its objective is to reduce the impact of climate change and its effects in Latin America by fostering climate mitigation, adaptation, resilience and investment. EUROCLIMA+ carries out actions that are considered of strategic importance for the implementation of the countries' Nationally Determined Contributions (NDCs).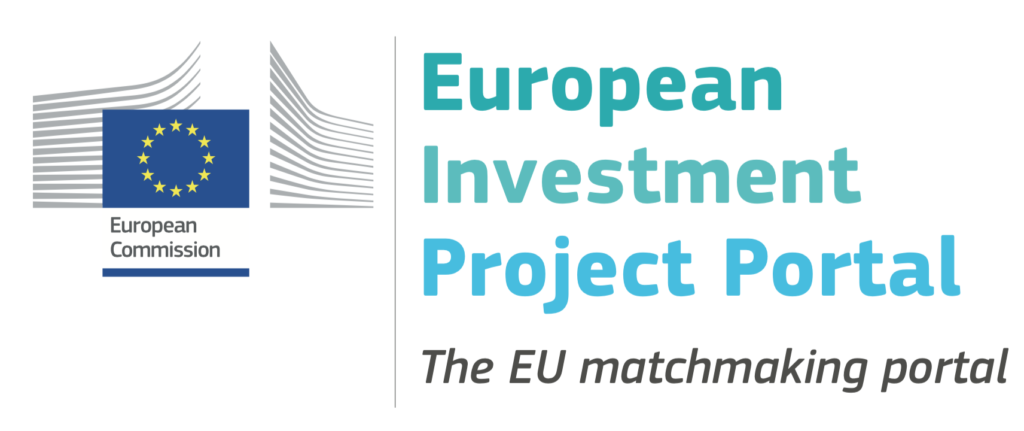 The European Investment Project Portal (EIPP) is a central EU project promoting platform, designed for EU project promoters and international investors. Launched in June 2016 by the European Commission, the EIPP is a key component of the Investment Plan for Europe, which aims to mobilise the financing of investment projects and create jobs across the EU.  The EIPP brings together investors and project promoters by providing an easily-accessible and user-friendly database, giving projects greater visibility and enabling investors to find EU-based investment opportunities. The registration, as well as the publication of projects on the EIPP is entirely free of charge.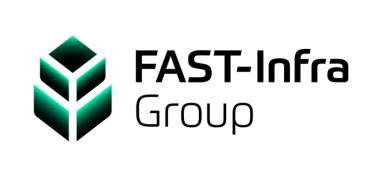 FIG actions will be carried out through initiatives (such as the FISI label), partnerships and the mobilization of a network of international players that it is working to expand and perpetuate. In three main axes : i. Contribute to the development and improvement of sustainable, affordable and inclusive infrastructure services, ii. Make sustainable infrastructure a mainstream and liquid asset class, and attract large-scale private investment, iii. Integrate sustainability into the life cycle of infrastructure projects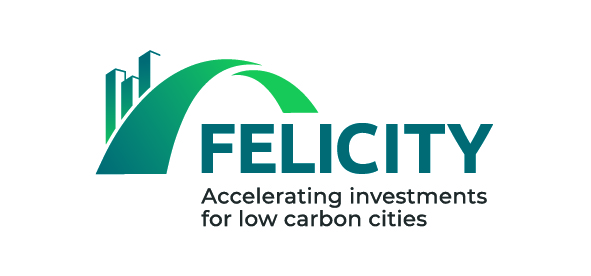 The Financing Energy for Low-carbon Investment – Cities Advisory Facility (FELICITY) provides advisory services and capacity building tailored to the needs of municipalities and financial intermediaries in Brazil, Indonesia, China and Mexico. FELICITY  is a joint initiative of the European Investment Bank (EIB) and the Deutsche Gesellschaft für Internationale Zusammenarbeit (GIZ). It is funded by the International Climate Initiative (IKI) of the German Federal Ministry for the Environment, Nature Conservation and Nuclear Safety (BMU).

Ferrovial is one of the world's leading infrastructure operators and municipal services companies, committed to developing sustainable solutions. It is a member of Spain's blue-chip IBEX 35 index and is also included in prestigious sustainability indices such as the Dow Jones Sustainability Index and FTSE4Good. The company's activity is carried out through four business lines: Urban and environmental services, toll roads, construction and airport investment and operation.

Launched in 2014 by the G20, the Global Infrastructure Hub is an organisation dedicated solely to infrastructure in both developed and emerging market, working with both the public and private sectors to help build a global pipeline of quality, bankable infrastructure projects as well as knowledge sharing best practices and highlighting policy reforms.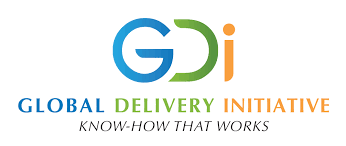 The Global Delivery Initiative is a collaborative effort to create a collective and cumulative evidence base of delivery know-how to inform development practice and improve implementation. The GDI and its partners support practitioners on the ground to adapt to dynamic contexts and solve stubborn delivery challenges.

The Global Green Growth Institute (GGGI) is a treaty-based international, inter-governmental organisation dedicated to supporting and promoting strong, inclusive and sustainable economic growth in developing countries and emerging economies. Established in 2012, at the Rio+20 United Nations Conference on Sustainable Development, GGGI develops and delivers its global products and services in partnership with government bodies, international organisations, academic institutions and the private sector.

GRESB was established in 2009 by a group of large pension funds who wanted to have access to comparable and reliable data on the ESG performance of their investments. In the intervening years, we have grown to become the leading Environmental, Social and Governance (ESG) benchmark for real estate and infrastructure investments across the world. GRESB's mission is to enhance and protect shareholder value by assessing and empowering sustainability practices in the real asset sector.GRESB assesses the sustainability performance of real estate and infrastructure portfolios and assets worldwide.

ICLEI – Local Governments for Sustainability is a global network of more than 2500 local and regional governments committed to sustainable urban development.Active in 125+ countries, we influence sustainability policy and drive local action for low emission, nature-based, equitable, resilient and circular development. ICLEI makes sustainability an integral part of urban development and creates systemic change in urban areas through practical, integrated solutions. ICLEI helps cities, towns and regions anticipate and respond to complex challenges, from rapid urbanization and climate change to ecosystem degradation and inequity.

With a global network of over 6 million members in more than 100 countries, ICC work to promote international trade, responsible business conduct and a global approach to regulation through their unique mix of advocacy and standard setting activities – together with market leading dispute resolution services. ICC represent business interests at the highest levels of intergovernmental decision-making, whether at the World Trade Organization, the United Nations or the G20 ensuring the voice of business is heard. It is this capacity to bridge the public and private sectors that sets them apart as a unique organization, responding to the needs of any player involved in international commerce.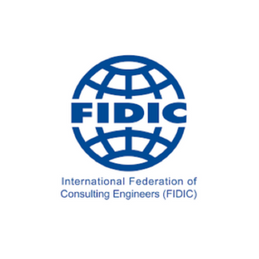 Founded in 1913, the International Federation of Consulting Engineers (FIDIC) is charged with promoting and implementing the consulting engineering industry's strategic goals on behalf of its Member Associations and to disseminate information and resources of interest to its members. Today, FIDIC membership covers 97 countries of the world. FIDIC organises the annual FIDIC International Infrastructure Conference and an extensive programme of seminars, capacity building workshops and training courses.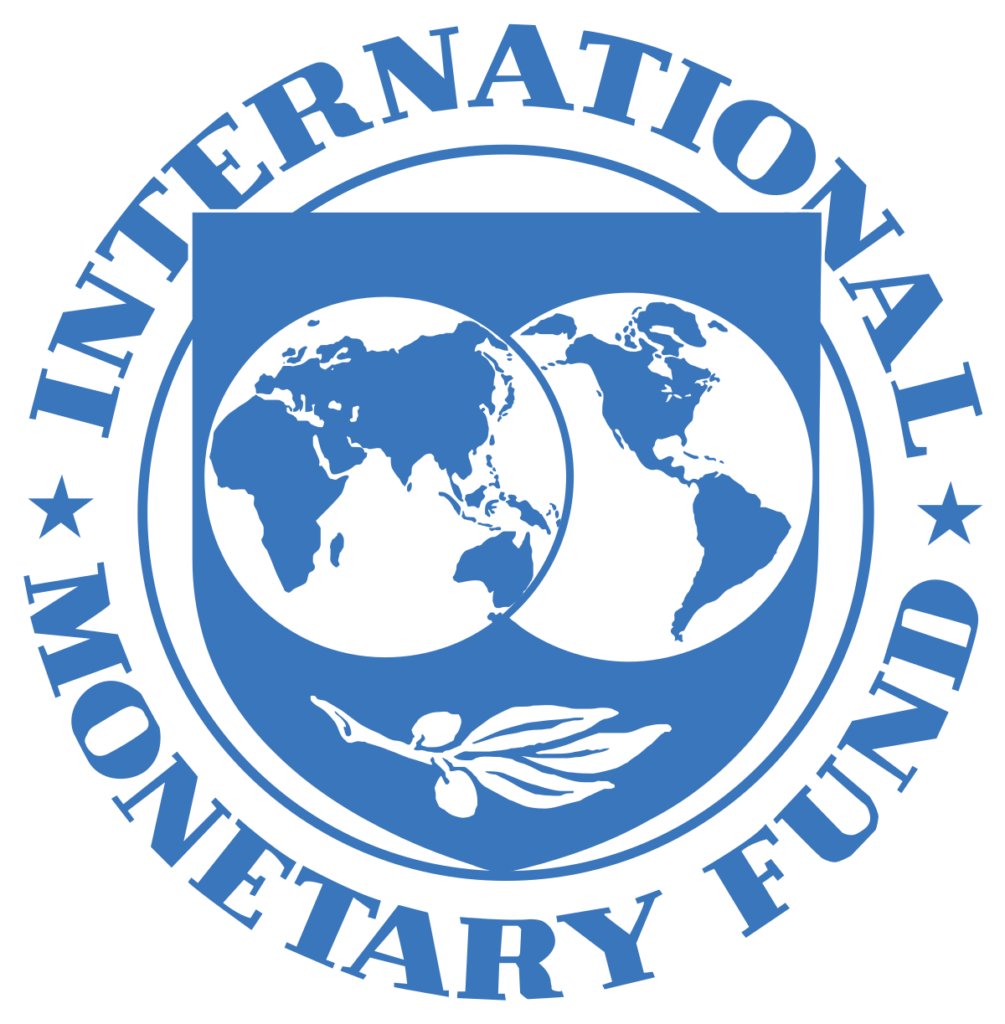 The International Monetary Fund (IMF) is an organisation of 189 countries, working to foster global monetary cooperation, secure financial stability, facilitate international trade, promote high employment and sustainable economic growth, and reduce poverty around the world. The IMF's fundamental mission is to ensure the stability of the international monetary system. It does so in three ways: keeping track of the global economy and the economies of member countries; lending to countries with balance of payments difficulties; and giving practical help to members.
The Islamic Development Bank (IsDB) is an international Islamic financial institution, with the purpose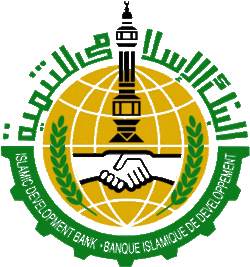 to foster the economic development and social progress of member countries and Muslim communities individually as well as jointly in accordance with the principles of Shari'ah i.e., Islamic Law. The present membership of the Bank consists of 57 countries. To fulfil its three major strategic objectives that is, promotion of Islamic financial industry and institutions, poverty alleviation and promotion of cooperation among member countries; the IsDB Group focuses on the following six priority areas: Human development, Agricultural development and food security, Infrastructure development, Intra-trade among member countries, Private sector development, Research and development (R&D) in Islamic economics, banking and finance.
K-Infra is a company founded in 2016 by Andres Rebollo, the main author and coordinator of the PPP Program Certification Guide, developed by APMG with the support of the World Bank and other MDBs. K-Infra's core activity is to provide training services specialized in PPPs, as a tool for contracting and management of Infrastructures and services for governments, as business line for construction companies, services operators and infrastructures operators, and as an investment asset for financial investors and banks.

KPMG's Global Infrastructure network helps public and private sector organizations involved in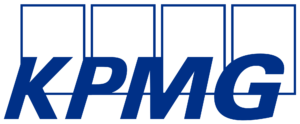 infrastructure to deliver the outcomes they are seeking, as efficiently as effectively as possible. With a worldwide network of around 173,000 employees in 155 countries and a broad base across a range of specialist areas and sectors, KPMG provides interdisciplinary advisory services from a single source. This leads to synergies and relieves the pressure on client budgets.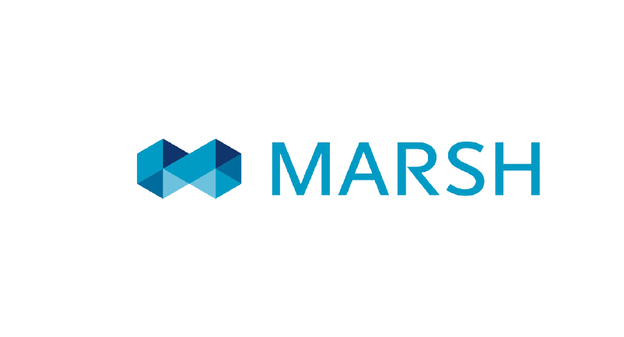 Marsh is a global leader in insurance broking and innovative risk management solutions. Marsh works with clients of all sizes to define, design, and deliver innovative solutions to better quantify and manage risk. They offer risk management, risk consulting, insurance broking, alternative risk financing, and insurance programme management services.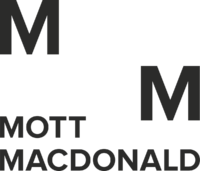 Mott MacDonald is a global engineering, management and development consultancy providing technical and commercial due diligence services for sponsors, lenders and investors. Mott MacDonald assess the risk of their intended actions and advise on appropriate mitigation measures to enable them to carry out their actions in an informed manner. Mott MacDonald undertakes due diligence on projects with standardised PFI/PPP contracts, as well as those with bespoke private finance contracts. They have a strong track record in new cutting-edge forms of procurement.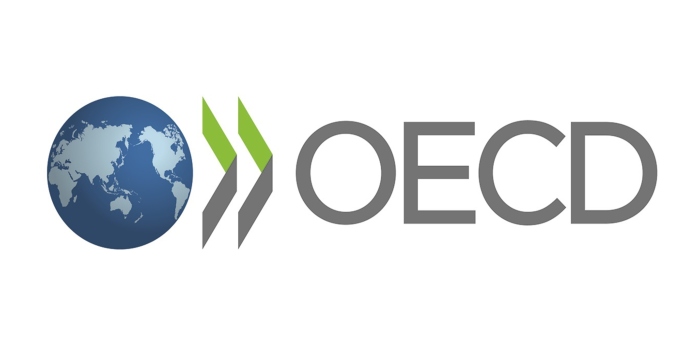 The mission of the Organisation for Economic Co-operation and Development (OECD) is to promote policies that will improve the economic and social well-being of people around the world. OECD works with governments to understand what drives economic, social and environmental change. They measure productivity and global flows of trade and investment. The common thread of their work is a shared commitment to market economies backed by democratic institutions and focused on the wellbeing of all citizens.
Pinsent Masons is an international law firm with a reputation for delivering high-quality legal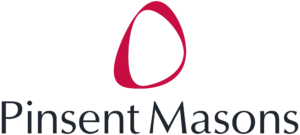 advice rooted in its deep understanding of the sectors and geographies in which their clients operate. With over 1,500 lawyers operating from 22 locations throughout the UK, Europe, Asia Pacific, the Middle East and Africa, they advise on complex multi-jurisdictional matters across a full range of legal disciplines. The firm has significant international credentials in the global energy, infrastructure, financial services, real estate and advanced manufacturing and technology sectors.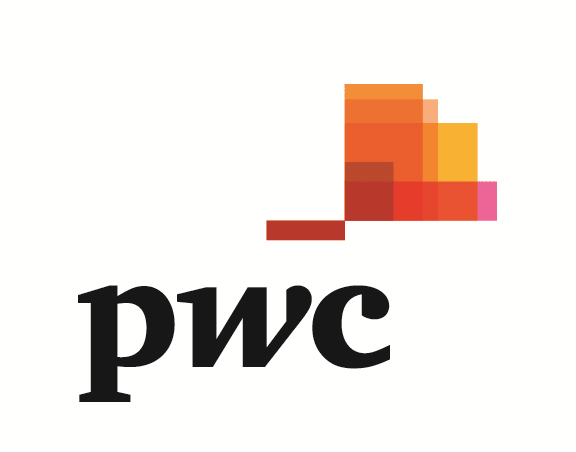 PricewaterhouseCoopers (PwC) focuses on audit and assurance, tax and consulting services. With offices in 157 countries and more than 223,000 people, PwC is among the leading professional services networks in the world. PWC helps organisations and individuals create the value they're looking for, by delivering quality in assurance, tax and advisory services.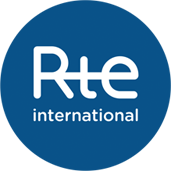 RTE international is a service company subsidiary of RTE, the largest transmission system operator in Europe. Our mission is to facilitate energy transition, enhance power system security and improve electricity sector performance & competitiveness. We offer assistance with the development, operation and maintenance of electricity transmission networks.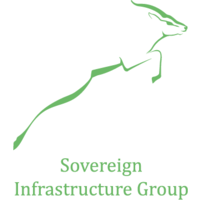 Sovereign Infrastructure Group ("SIG") is a global financing company that works with project sponsors and Multilateral Development Banks, as well as national and local governments, in originating and structuring infrastructure deals across Africa, Latin America, and in other growth markets using both debt and equity investments.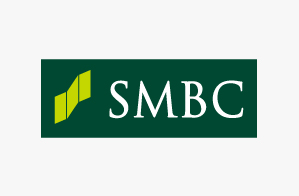 Sumitomo Mitsui Banking Corporation (SMBC) and its group companies are one of Japan's leading banks and the core unit of Sumitomo Mitsui Financial Group, they offer a broad range of financial services centred on banking. SMBC engages in deposit taking, lending, securities brokering and trading, securities investment, money transfer, foreign currency exchange, corporate bond trustee services and custody services, financial futures underwriting, investment trust sales and other commercial banking activities.

Launched by His Royal Highness at The World Economic Forum 2020 Annual Meeting in Davos, and under the mandate of the Terra Carta, the Sustainable Markets Initiative's mission is to build a coordinated global effort to enable the private sector to accelerate the transition to a sustainable future.
Tinubu Square is the industry-leading SaaS platform vendor, enabling credit insurance & surety digital transformation. For 20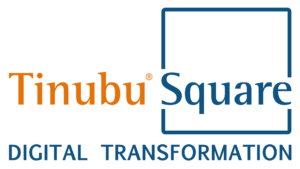 years, Tinubu Square has provided credit & surety insurers across the globe with software and services allowing them to offer best-in-class customer experience, as well as significantly reduce their exposure to risk and their financial, operational and technical costs. Tinubu Square has an international footprint with customers in over 20 countries, including 30 of the top 60 worldwide credit & surety underwriters.

The UN-Habitat's vision of "a better quality of life for all in an urbanizing world" is bold and ambitious. UN-Habitat works with partners to build inclusive, safe, resilient and sustainable cities and communities. UN-Habitat promotes urbanization as a positive transformative force for people and communities, reducing inequality, discrimination and poverty.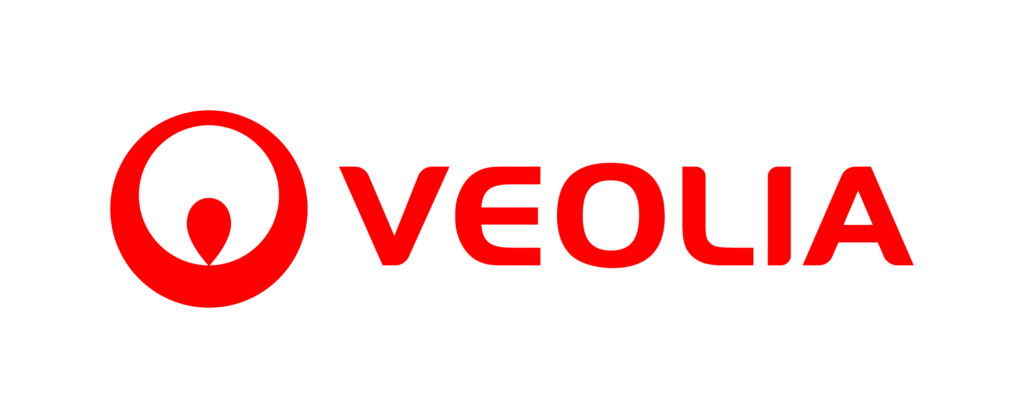 Veolia group is the global leader in optimised resource management. With over 163,000 employees worldwide, the Group designs and provides water, waste and energy management solutions that contribute to the sustainable development of communities and industries. Through its three complementary business activities, Veolia helps to develop access to resources, preserve available resources, and to replenish them.
As a private partner for public benefit, VINCI Group operates in the rapidly expanding global PPP market and makes a long-term commitment to all phases of their partners' transport infrastructure and public facility projects on design, financing, programme, management, operation and maintenance. VINCI Group operates primarily in the fields of motorway and road infrastructure with VINCI Highways, Airports with VINCI Airports, Railways with VINCI Railways, and other public facilities such as automated dams and public lighting.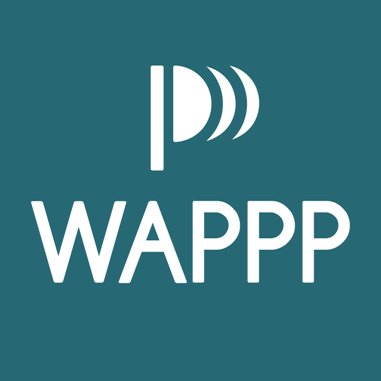 The World Association of PPP Units & Professionals is the home of PPP practitioners. It brings together public-private collaboration professionals from different walks of life to exchange on this global turning table on matters related to the preparation, execution and governance of PPPs. WAPPP advocates for an SDG-driven approach, meaning we strive to put the UN 2030 Agenda at the core of our thinking when designing and implementing PPPs like infrastructure projects.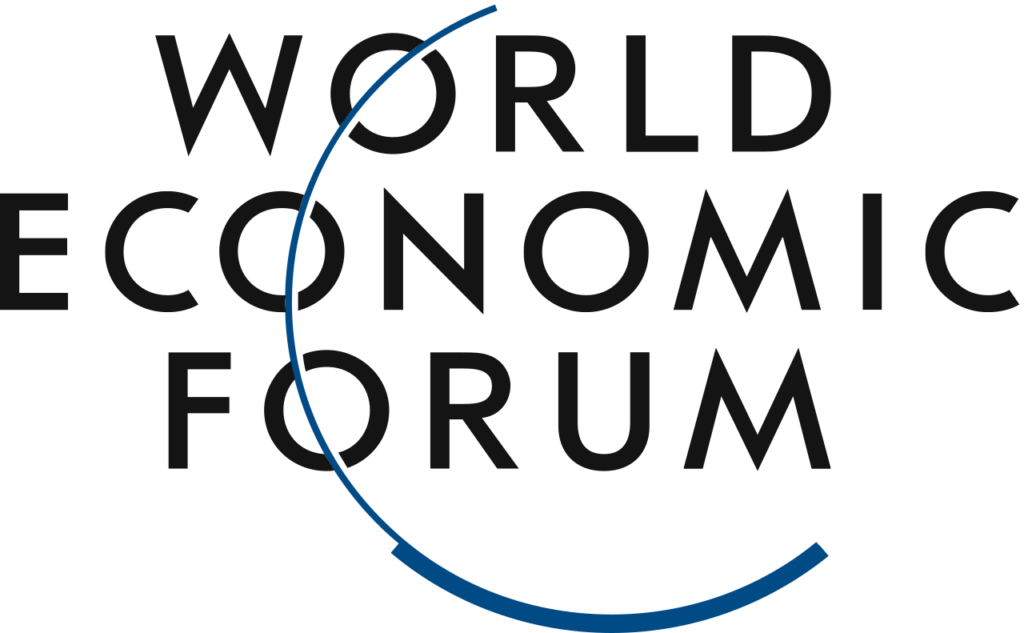 The World Economic Forum (WEF) engages the foremost political, business and other leaders of society to shape global, regional and industry agendas. WEF was established in 1971 as a not-for-profit foundation and is headquartered in Geneva, Switzerland. It is independent, impartial and not tied to any special interests. The Forum strives in all its efforts to demonstrate entrepreneurship in the global public interest while upholding the highest standards of governance.