SOURCE is mentioned as a critical platform to support quality infrastructure project origination during FiCS 2023.
The 4th edition of the Finance in Common took place in Colombia from September 4th to 6th with the theme: "Building new alliances for the future of development banking". The communiqué highlighted that public development banks (PDBs) work can support governments in originating projects on the ground, especially local banks, that have an existing capillarity on the subnational level. The document also mentioned the consolidation of an ecosystem of players, technical assistance, and funding channels to ensure the setting up of a systemic urbanisation financing architecture and the need to invest more in project preparation facilities.
SOURCE, as an online collaborative software, facilitates the coordination between government agencies at the subnational and national levels as well as with national development banks during the whole project lifecycle. During the preparation phase, governments will be able to apply to the relevant technical assistance from multilateral development banks and international organisations through the SOURCE project preparation facilities (PPF) finder.
SOURCE simplifies access to international best practices as well as the collection of standardised data empowering governments to take well-informed decisions during the whole infrastructure lifecycle. SOURCE also enables the definition of social, climate and biodiversity targeted impacts at the early-stage of preparation as well as the monitoring of the results obtained during implementation to measure progress towards the 2030 Agenda. Finally, using a common set of data, SOURCE allows the assessment of projects against quality infrastructure labels and methodologies facilitating private sector financing mobilisation.
The FiCS 2023 demonstrated a strong commitment to aligning PDB operations and financial strategies with the SDGs, promoting sustainability, and fostering collaboration among all stakeholders to drive inclusive and sustainable finance.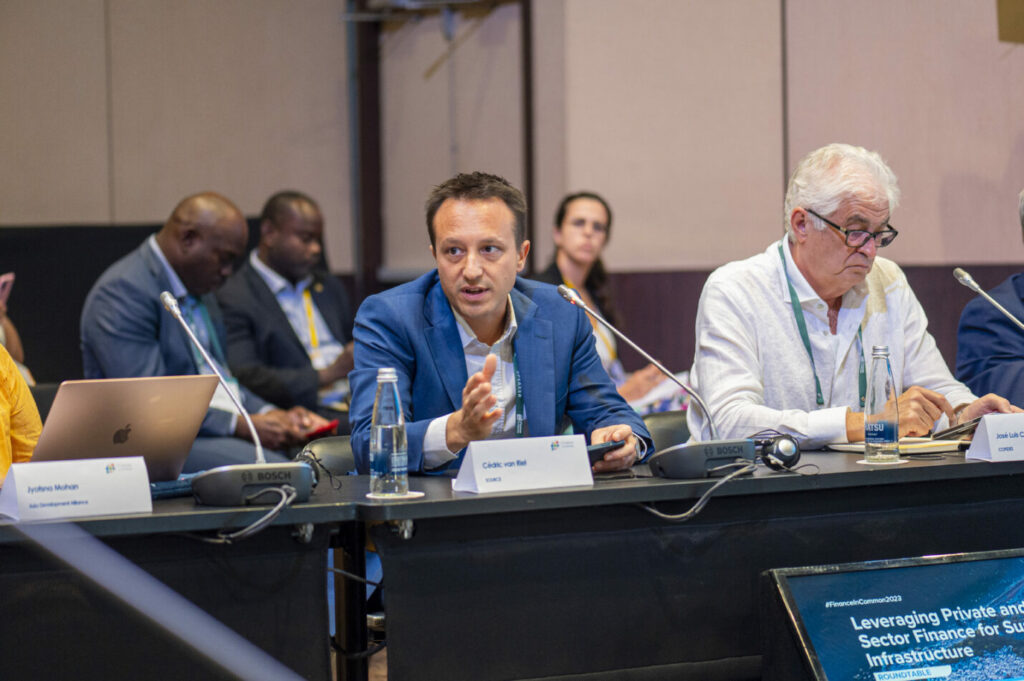 On Sustainable Infrastructure:
The urgent need to originate more quality projects was reaffirmed, building on critical partners, such as the Sustainable Infrastructure Foundation (SIF) or the multilateral platform SOURCE.