The Sustainable Infrastructure Foundation (SIF) and The Global Infrastructure Hub (GI Hub) signed a Memorandum of Understanding (MoU) today to foster their cooperation and collaboration in the area of global infrastructure development.
Complementing the GI Hub's work with the public and private sectors to increase the flow and quality of infrastructure projects globally is SIF's SOURCE the multilateral platform for project development.
Key future outcomes from the GI Hub and SIF MoU include:
broader dissemination of the GI Hub's knowledge tools, data gaps and leading practices guidance through SOURCE;
plans for a feasibility study into the integration of the GI Hub tools and SOURCE to provide an increasing range of resources for users of the SOURCE platform and assist the enabling environment for resilient and sustainable infrastructure projects globally; and
improve global infrastructure project quality and flow through integrating the GI Hub's tools with SOURCE.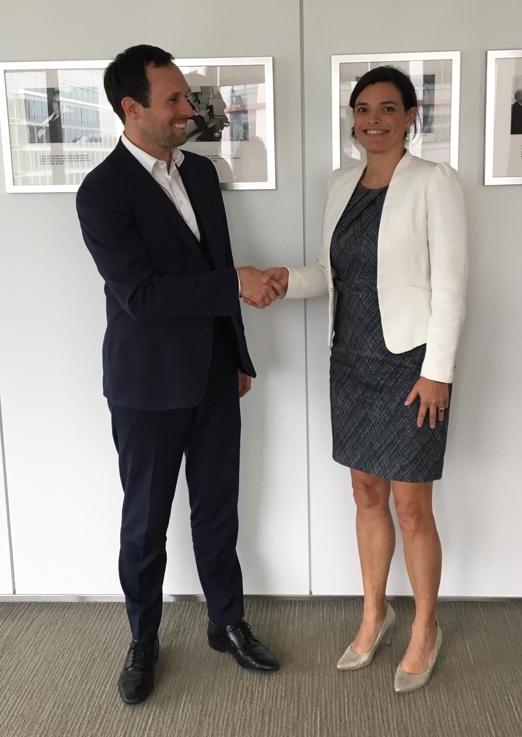 GI Hub CEO Marie Lam-Frendo said: "The SOURCE platform will assist us in focusing on the project preparation stage of the infrastructure life cycle. This stage is integral to improving the quality of infrastructure projects which in turn will help to drive more private investment and assist in closing the infrastructure gap globally. We're looking forward to collaborating with SOURCE.''
SIF CEO Christophe Dossarps said: "SOURCE has been specifically developed to deliver sustainable and quality infrastructure standards, knowledge, frameworks and the collaboration with the GI Hub was a natural and practical move towards this objective. SOURCE has been focusing on raising the transparency and quality of projects from the earliest stages of the development process, namely through quality project preparation and consistent data, and the GI Hub and SIF collaboration is a key stepping stone for SOURCE's multilateral approach to deliver at scale."