The world's six largest multilateral developments banks (MDBs) continued to make a strong contribution to the global climate challenge in 2016, increasing their climate financing in developing countries and emerging economies last year to USD 27.4 billion from USD 25 billion in 2015.
Of this total, USD 21.2 billion or 77 per cent was dedicated to climate mitigation finance, with the remaining 23 per cent devoted to climate adaptation.
Combined with additional co-financing from other investors, the total amount of finance mobilised for climate action reached USD 65.3 billion last year.
The MDBs have reported jointly on climate finance since 2011. Collectively, the banks have committed over USD 158 billion in climate finance during the past six years.
The latest MDB climate finance figures are detailed in the 2016 Joint Report on Multilateral Development Banks' Climate Finance, combining data from the African Development Bank, the Asian Development Bank, the European Bank for Reconstruction and Development, the European Investment Bank, the Inter-American Development Bank Group, and the World Bank Group.
Broken down by region, the largest share of last year's MDB climate finance went to South Asia, with 20 per cent, followed by East Asia and the Pacific and non-EU Europe and Central Asia, with 19 and 18 per cent, respectively. The Middle East and North Africa at 9 per cent and Sub-Saharan Africa at 7 per cent received the least climate finance.
The MDBs also reported again on climate finance according to financial instrument. The vast majority of finance, 73 per cent, was provided in the form of investment loans.
The MDBs' methodologies for climate finance tracking align with the Common Principles for Climate Change Mitigation Finance Tracking, jointly agreed by the MDBs and by the International Development Finance Club (IDFC) and first published in March 2015.
The MDBs and the IDFC agreed on the Common Principles for Climate Adaptation Finance Tracking in July 2015. The MDBs and the IDFC have begun taking the next steps to harmonise their approaches in tracking adaptation finance.
The MDBs are continuing to work to update their joint tracking methodologies for mitigation and adaptation, to support the goals of the Paris Agreement, playing a key role in defining the finance flows consistent with a pathway towards low greenhouse gas emissions and climate resilient development.
"The World Bank Group is actively helping countries and companies around the world to reduce emissions, prepare for the impacts of climate change, scale up climate-smart investments, and meet the goals of the Paris Agreement," said World Bank Senior Director for Climate Change John Roome. "2016 was another year of strong climate action for the Bank Group. Since the beginning of that year, the Bank Group has undertaken renewable energy projects representing 10 gigawatts of generation capacity, and 10 new operations that when in place will improve the climate resilience of over 50 million people."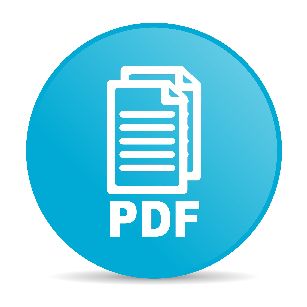 Download the PDF of the publication
Source: World Bank