SIF is pleased to announce the signature of a cooperation agreement with the Carbon Disclosure Project (CDP) on October 15th in Washington to bridge climate resilient infrastructure projects from worldwide cities with the financial sector and improve their access to finance.
Through the cooperation agreement, SIF and CDP aim to strengthen the ability of cities to develop climate-resilient infrastructure projects and to communicate those projects to the financial sector. Both organisations will collaborate to create linkages between the CDP Matchmaker and SOURCE platforms and share best practices for advancing urban climate infrastructure. Cities preparing projects on SOURCE will have the option to showcase their projects on CDP's Matchmaker platform to potential investors.
"This cooperation agreement is a major step forward for CDP's work to bolster city environmental resiliency," said Emily Kreps, Global Director, Investor Initiatives for CDP. "It will greatly simplify the experience of cities as they use Matchmaker and SOURCE to develop climate infrastructure projects and to highlight projects to public and private financial institutions."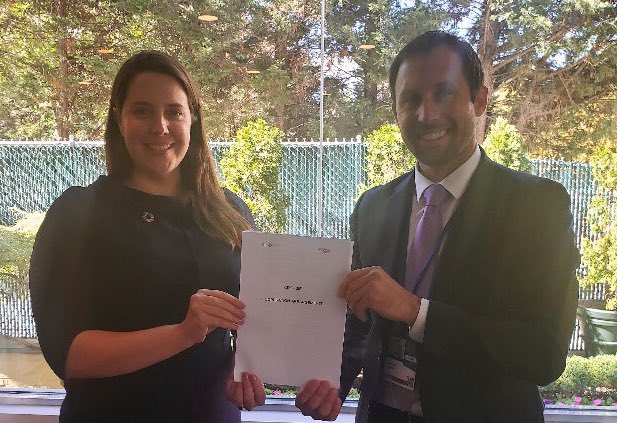 The cooperation agreement contributes to CDP's work to accelerate investment in urban climate infrastructure. As members of the City Climate Finance Leadership Alliance (the Alliance), CDP and the SIF are demonstrating increased coordination among the Alliance members, who are striving to close the investment gap for subnational climate infrastructure projects. The agreement between CDP and the SIF, as well as their participation in the Alliance, is meant to support the aims of the Leadership for Urban Climate Investment (LUCI), an initiative recently announced during the UN Climate Action Summit that works to create 1,000 bankable, urban climate projects and to build the project preparation capacity of 2,000 cities by 2030. Through the cooperation agreement, CDP and the SIF aim to more effectively contribute to the goals of LUCI and continue working towards accelerating investments in climate resilient infrastructure worldwide.