STRATEGIC COMMITTEE
SIF's Strategic Committee membership is by-invitation only and subject to renewal on an annual basis. Current members are:
•  Autodesk
•  Bouygues Construction
•  Caisse de dépôt et placement du Québec (CPDQ)
•  Confederation of International Contractors' Associations (CICA)
•  International Chamber of Commerce (ICC)
•  KPMG
•  Mott MacDonald
•  Pinsent Masons
•  Vinci Group
INTRODUCTION TO SIF STRATEGIC COMMITTEE MEMBERS

Autodesk, Inc., is a leader in 3D design, engineering and entertainment software. Since its introduction of AutoCAD software in 1982, Autodesk continues to develop the broadest portfolio of 3D software for global markets. Customers across the manufacturing, architecture, building, construction, and media and entertainment industries—including the last 19 Academy Award winners for Best Visual Effects—use Autodesk software to design, visualize, and simulate their ideas before they're ever built or created. From blockbuster visual effects and buildings that create their own energy, to electric cars and the batteries that power them, the work of their 3D software customers is everywhere you look.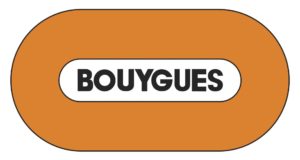 Bouygues Construction is a global player in construction, with operations in more than 80 countries. It designs, builds and operates projects in the sectors of building, infrastructure and industry.
As a responsible and committed leader in sustainable construction, Bouygues Construction sees innovation as its primary source of added value: this "shared innovation" benefits its customers at the same time as improving its productivity and the working conditions of its 47,350 employees. In 2017, Bouygues Construction generated sales of €11.7 billion

Caisse de dépôt et placement du Québec (CDPQ) manages funds for all Quebecers who contribute to major public and parapublic pension and insurance plans. CDPQ is a world leader in infrastructure investments, with over 15 years of experience. CDPQ makes direct investments in companies involved in various types of infrastructure in the developed markets as well as in targeted growth markets. Through their subsidiary CDPQ Infra, they also act as a developer in certain infrastructure projects by providing integrated management of the planning, financing, construction and operating phases.

The Confederation of International Contractors' Associations (CICA) was established in 1974. It is a non-profit, voluntary and global association, which represents a wide variety of organisations, institutions and companies from the Construction Industry. The worldwide construction industry, involving contractors of all sizes, represents a global turnover of about USD 7 trillion and employs around 120 million people. The mission of CICA is to serve, promote and enhance the image of the construction industry across the world.

With a global network of over 6 million members in more than 100 countries, ICC work to promote international trade, responsible business conduct and a global approach to regulation through their unique mix of advocacy and standard setting activities – together with market leading dispute resolution services.
ICC represent business interests at the highest levels of intergovernmental decision-making, whether at the World Trade Organization, the United Nations or the G20 ensuring the voice of business is heard. It is this capacity to bridge the public and private sectors that sets them apart as a unique organization, responding to the needs of any player involved in international commerce.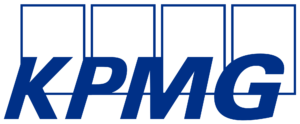 KPMG's Global Infrastructure network helps public and private sector organizations involved in infrastructure to deliver the outcomes they are seeking, as efficiently as effectively as possible. With a worldwide network of around 173,000 employees in 155 countries and a broad base across a range of specialist areas and sectors, KPMG provides interdisciplinary advisory services from a single source. This leads to synergies and relieves the pressure on client budgets.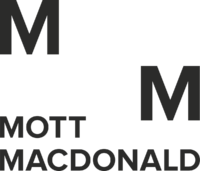 Mott MacDonald is a global engineering, management and development consultancy providing technical and commercial due diligence services for sponsors, lenders and investors. Mott MacDonald assess the risk of their intended actions and advise on appropriate mitigation measures to enable them to carry out their actions in an informed manner. Mott MacDonald undertakes due diligence on projects with standardised PFI/PPP contracts, as well as those with bespoke private finance contracts. They have a strong track record in new cutting-edge forms of procurement.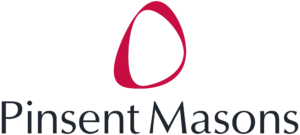 Pinsent Masons is an international law firm with a reputation for delivering high-quality legal advice rooted in its deep understanding of the sectors and geographies in which their clients operate. With over 1,500 lawyers operating from 22 locations throughout the UK, Europe, Asia Pacific, the Middle East and Africa, they advise on complex multi-jurisdictional matters across a full range of legal disciplines. The firm has significant international credentials in the global energy, infrastructure, financial services, real estate and advanced manufacturing and technology sectors.
As a private partner for public benefit, VINCI Group operates in the rapidly expanding global PPP market and makes a long-term commitment to all phases of their partners' transport infrastructure and public facility projects on design, financing, programme, management, operation and maintenance. VINCI Group operates primarily in the fields of motorway and road infrastructure with VINCI Highways, Airports with VINCI Airports, Railways with VINCI Railways, and other public facilities such as automated dams and public lighting.