ADVISORY BOARD
SIF's Advisory Board comprises the Multilateral Development Banks who are jointly funding the development of SOURCE and providing SIF with their strategic guidance in supporting the progressive adoption of SOURCE by governments, public agencies and relevant international organisations.
Current members of the SIF Advisory Board are:
•  African Development Bank Group (AfDB)
•  Asian Development Bank (AsDB)
•  Brazilian Development Bank (BNDES)
•  Development Bank of Latin America (CAF)
•  Development Bank of South Africa (DBSA)
•  European Bank for Reconstruction & Development (EBRD)
•  Inter-American Development Bank (IaDB)
•  Islamic Development Bank (IsDB)
•  Public – Private Infrastructure Advisory Facility (PPIAF)
•  World Bank Group (WBG)
INTRODUCTION TO SIF ADVISORY BOARD MEMBERS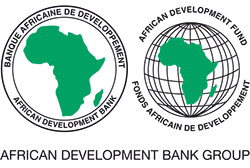 The African Development Bank Group (AfDB) is one of the five major multilateral development banks in the world that provides assistance to its regional member countries with a view to help reduce poverty, improve living conditions for Africans and mobilise resources for the continent's economic and social development. It comprises three entities: the African Development Bank (ADB), the African Development Fund (ADF) and the Nigeria Trust Fund (NTF). Its shareholders comprise of 54 African countries & 27 non-African countries. The AfDB headquarters is officially in Abidjan, Côte d'Ivoire.
The AfDB has made significant contributions to infrastructure development in Africa, and tens of millions of Africans are now better off, thanks to the Bank's investments in transport, energy and water. The AfDB intends to scale up infrastructure financing in the continent significantly – not just through its own lending but by leveraging its financial resources.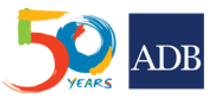 The Asian Development Bank (AsDB) was conceived in the early 1960s as a financial institution that aimed for an Asia and Pacific free from poverty. Its mission is to help developing member countries reduce poverty and improve the quality of life of their people. ADB, composed of 67 members, 48 of which are from the Asia and Pacific region is in partnership with member governments (who are also shareholders), independent specialists and other financial institutions.
ADB provides loans, grants and technical assistance to its developing member countries, to the private sector and through public-private partnerships to support the building and maintenance of infrastructure. The majority of the finance is in water, energy, transport, urban development, and information and communications technology. ADB is scaling up its operations by 50 per cent from USD 14 billion in 2014 to more than USD 20 billion in 2020, with 70 per cent of this amount going towards infrastructure.

The Brazilian Development Bank (BNDES) is the main financing agent for development in Brazil. Since its foundation, in 1952, the BNDES has played a fundamental role in stimulating the expansion of industry and infrastructure in the country. The BNDES has two integral subsidiaries: FINAME and BNDESPAR. Together, the three companies comprise the BNDES System.
BNDES's support for solutions to infrastructure problems is of major importance, as this is fundamental to improving the well-being of the Brazilian population. Consequently, it is possible that all citizens gain access to basic services, such as electricity, communications, urban public transport and sanitation. At the same time, the expansion of infrastructure fosters a drop-in cost, an increase in productivity, improvement in the quality of goods and services within the production structure, and consolidation of regional integration.
The Development Bank of Latin America (CAF) is a development bank created in 1970, owned by 19 countries, of which 17 are from Latin America and the Caribbean, the remaining two being, Spain and Portugal – as well as 13 private banks in the region. CAF is headquartered in Caracas, Venezuela and provides sustainable development and regional integration through an efficient mobilisation of resources for a timely provision of multiple financial services, with high value added, to clients in the public and private sectors of the shareholder countries.
CAF promotes the growth of the region's infrastructure networks through the generation of knowledge and investment in road, logistics and urban transport infrastructure that contributes to economic development and improvement of safety, accessibility, integration, inclusion, connectivity and competitiveness of Latin American countries.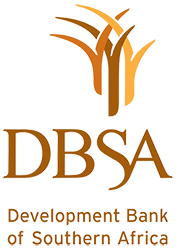 The Development Bank of South Africa (DBSA) was established in 1983 and in 1997 it was reconstituted in terms of the Development Bank of Southern Africa Act, as a development finance institution (DFI). Its primary purpose is to promote economic development and growth, human resource development and institutional capacity building by mobilising financial and other resources from the national and international private and public sectors for sustainable development projects and programmes in South Africa and the wider African continent.
The DBSA seeks to play a pivotal role in delivering developmental infrastructure in the region. It supports the South African government in leveraging skills and capabilities to accelerate the implementation of infrastructure programmes in the key priority sectors of education, health and housing, as well as various municipal infrastructure programmes.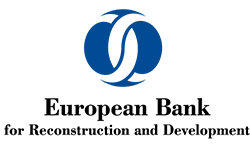 The European Bank for Reconstruction & Development (EBRD) is owned by 66 countries from five continents, as well as the European Union and the European Investment Bank. EBRD fosters transition to market economies in countries from central and eastern Europe to central Asia and the southern and eastern Mediterranean. Since EBRD's establishment in 1991 they have invested over euro 110 billion in 4,500 projects, helping businesses flourish. Their tailored solutions share a consistent goal of fostering the transition to market economies, whilst promoting innovation, growth and transparency.
The EBRD's work in the infrastructure sector takes place in the fields of municipal infrastructure and transport. The EBRD's Infrastructure Business Group (IBG) signs some 65 projects per year for around euro 2 billion, across a diverse range of subsectors, including rail, roads, urban transport, water/ wastewater, ports, logistics, airports, district heating and cooling, facilities management, and solid waste management.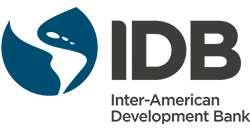 With a history dating back to 1959, the Inter-American Development Bank (IaDB) is a leading source of development financing for Latin America and the Caribbean. Through financial and technical support for countries working to reduce poverty and inequality, IaDB helps improve health and education, and advance infrastructure. IaDB's aim is to achieve development in a sustainable, climate-friendly way.
IaDB seeks to promote economic development and quality of life of the citizens of Latin America and the Caribbean through transportation and infrastructure activities in an efficient, affordable, sustainable and safe way. IaDB work's with both the public and private sector to improve transport infrastructure and direct efforts towards integration. IaDB encourages countries to harmonise policies, share knowledge and create shared infrastructure that attract productive investment and that equip the region to participate in global value chains.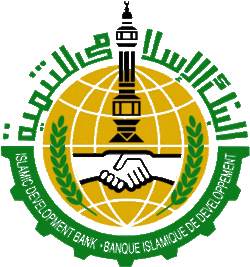 The Islamic Development Bank (IsDB) is an international Islamic financial institution, with the purpose to foster the economic development and social progress of member countries and Muslim communities individually as well as jointly in accordance with the principles of Shari'ah i.e., Islamic Law. The present membership of the Bank consists of 57 countries.
To fulfil its three major strategic objectives that is, promotion of Islamic financial industry and institutions, poverty alleviation and promotion of cooperation among member countries; the IsDB Group focuses on the following six priority areas: Human development, Agricultural development and food security, Infrastructure development, Intra-trade among member countries, Private sector development, Research and development (R&D) in Islamic economics, banking and finance.
The Public – Private Infrastructure Advisory Facility (PPIAF) is a multi-donor technical assistance facility that is financed by 11 multilateral and bilateral donors. Established in 1999 as a joint initiative of the governments of Japan and the United Kingdom, working closely with and housed inside the World Bank Group, PPIAF is a catalyst for increasing private sector participation in emerging markets.
PPIAF works to enable the public sector to attract private sector participation and investment in infrastructure and provides technical assistance and knowledge grants to governments to support the creation of a sound enabling environment for the provision of infrastructure services by the private sector. PPIAF looks to establish mechanisms and frameworks that can improve the flow of both domestic and foreign capital into infrastructure in a sustainable manner.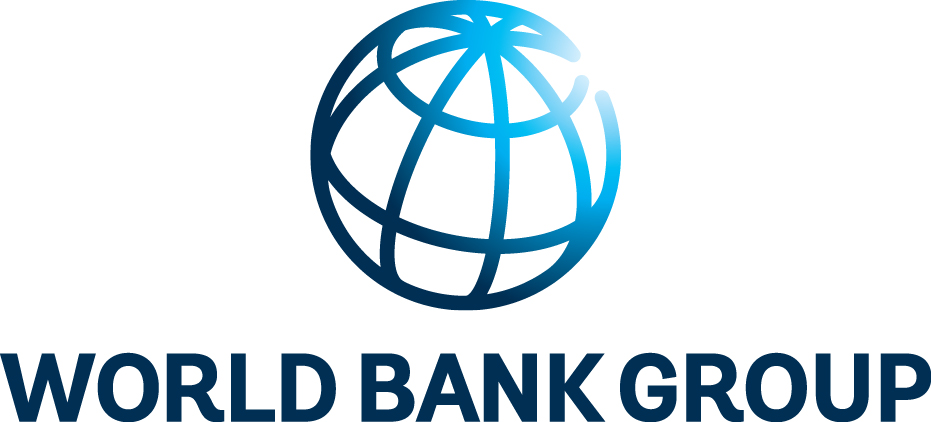 Founded in 1944, the International Bank for Reconstruction and Development – soon called the World Bank – is like a cooperative, made up of 189 member countries. These member countries, or shareholders, are represented by a Board of Governors, who are the ultimate policymakers at the World Bank. The World Bank operates day-to-day under the leadership and direction of the president, management and senior staff, and the vice presidents in charge of Global Practices, Cross-Cutting Solutions Areas, regions, and functions.
The World Bank provides low-interest loans, zero to low-interest credits, and grants to developing countries. These support a wide array of investments in such areas as education, health, public administration, infrastructure, financial and private sector development, agriculture, and environmental and natural resource management. Some of the projects are co-financed with governments, other multilateral institutions, commercial banks, export credit agencies, and private sector investors.